To further support the good mental health of our school community we work in partnership with agencies such as:
Our Place
Cherished
Compass Group
Children Centres
Pause
School Health Teams
Our Mentoring Scheme supports children from aged 6 through to adults who need support with their Social, Emotional or Mental health well-being.
Our service; which holds the Approved Provider Standard award; provides quality one to one and group mentoring on a range of issues including Friendship, Self Esteem and Confidence and more high risk matters including Domestic Violence, Sexual Abuse and Self Harm.
Our one to one sessions are tailored to meet the needs of individual mentees and can be delivered for up to 12 months where required. Sessions are planned by the allocated mentor and issues are explored using activities, drawing on experiences, testing out strategies, drawing, writing and talking. We mainly adopt a Cognitive Behavioral Therapy approach and the strategies we offer provide lifelong skills which equip people to deal with other challenges in their future.
Visit the Our Place website

Cherished is a non-profit organisation providing attachment focused support for girls in Primary and Secondary schools across Birmingham. Our groundbreaking self-esteem workshops and mentoring schemes are committed to nurturing, empowering and developing the true potential of young girls.
Visit the Cherished website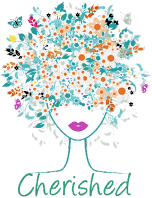 Providing people-related services throughout Birmingham and beyond.
Our expertise is in:
Analysing community dynamics, developing community hubs and proactively working in partnerships to empower local areas to overcome challenges around employability and skills, social connectivity, health and wellbeing, family and youth support.
Outcomes – achieving successful outcomes for people that has a positive impact on their lives.
Quality – delivering quality services evidenced by our approach, systems and standards.
Delivering outreach services that are tailored to individuals, ensuring high levels of success.
Our track record is evident in the transformations in and around Castle Vale where we began life as Castle Vale Community Regeneration Services.
Visit the Compass Support website